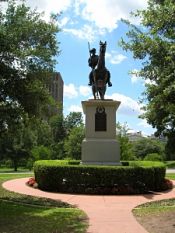 It took Texas a bit longer to introduce Texas deregulation services to the general public than most states. While many northern states introduced deregulation in the late nineties, it took Texas until 2002 to put Texas deregulation services in the books. On the first day of that year, Texas Senate Bill 7 went into effect. Essentially Texas deregulation services allowed third-party competitors to enter the energy market. Let's look at a few ways Texas deregulation services have changed the energy market completely and how Texas home and business owners everywhere will be affected.
Texas Deregulation Services – As Big a Concept as the State Itself
Like other states, Texas introduced deregulation services to keep the public utilities from forming a monopoly on the energy market. Prior to the introduction of Texas deregulation services, customers had to contend with the public utility companies only. This allowed the utilities to charge whatever they wanted on top of market rates and demand and, let's be honest. The public utilities aren't exactly known for stellar customer service.
Today, thanks to Texas deregulation services, there is more competition in the energy market. If a company is going to vie for your business, it had better offer low rates and the best customer service in the state. If a company charges too much or if they treat customers like the public utilities are known for, they're not going to be in business very long.
This means that, thanks to Texas deregulation services, you can essentially vote on the best company with your business. You can shop around and find the best rates and this gives you immense power within the energy market. Never before has this been possible and that's why so many energy consumers have taken advantage of deregulation services in Texas.
The Role of the Public Utility Company
When you make the switch to a Texas deregulation service provider, you are not changing electric service. Your public utility will still provide you with electricity and they will still repair and maintain the lines that deliver that service. If you experience an outage, you need to call the public utility. The third-party Texas deregulation service provider will handle billing and customer service.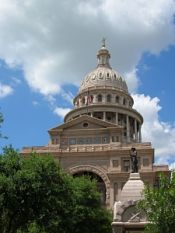 This compartmentalizes the energy market, allowing the experts to work on what they're best at and allowing customers everywhere to reap the savings that come from such an innovative and valuable system.
To make the switch to one of the third-party energy providers that have popped up since Electricity deregulation in Texas was first introduced, you simply need to shop around for the best rates. Once you find a company, contact that company and tell the customer service representative that you'd like to make the switch. You won't notice an interruption in service or anything. The only thing you will notice is the lower rate.
The time is now to make the switch to a Texas deregulation service provider. Contact your public utility and find out how many third-parties you have to choose from. The Texas deregulated energy market is quite extensive, but that can only mean more competition, lower rates and more improved customer service. With so many benefits, one would have to love spending lots of money to want to stay with the public utility instead of making the simple switch to a Texas deregulation service provider.