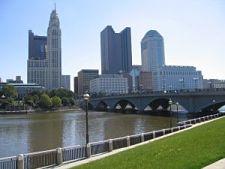 Ohio deregulated energy is hot in the news right now as the major energy companies are fighting to the get the laws changed. These companies are angry because prices have fallen across the board. While this may not be good for business, it's great news for Ohio deregulated energy consumers. Prior to deregulation, the local utilities controlled the generation and delivery of energy services to customers. With Ohio deregulated energy services, consumers now have more choices as to which company provides them with energy services. As a consumer, it's your job to shop for the lowest rates, check online reviews to find out which company has the best reputation and then you merely make the switch. What happens when you make the switch? Let's find out.
Shopping for Low Rates for Ohio Deregulated Energy
The local utility providers own the power plants that create the energy and they also own the lines that deliver the energy to your home or office. Those aspects will not change under Ohio deregulated energy. If you experience an outage, you will still contact those major providers. The only difference you will notice is the letterhead on the bill and the charges listed.
Thanks to Ohio deregulated energy, you can now choose the company that you think will provide the most affordable energy services in the best way possible. To find the best company, you need to shop around and compare and contrast the products and services you come across.
Some names you may stumble upon include Duke Energy, AEP Ohio Power, AEP Columbus Southern Power and a few more. Contact your local utility provider or visit the provider's website to get a list of Ohio deregulated energy services in your area. Even if the list is extensive, take the time to shop around. You will thank yourself when you start saving at the end of every month.
Some websites allow you to compare and contrast Ohio deregulated energy prices in an easy-to-read table, making shopping for the best service easy. When you are ready to make the switch, you will need to contact the service in question and speak to one of the company's representatives.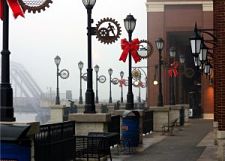 Verifying Your Switch to Ohio Deregulated Energy Services
When you contact an Ohio deregulated energy provider with the intention of switching your service, you will be asked for verbal confirmation. This allows the third-party company to switch your billing and rates to the new provider. Your utility company will still handle the maintenance and repair of power lines and delivery service, but the new Ohio deregulated energy company will handle your billing, customer service and your new low rates.
In some cases, the various Ohio deregulated energy services can provide you with a multi-year service agreement so that you can lock in the low rates you've selected. That makes for great peace of mind year after year knowing that your rates will never get higher as long as you remain with that company.
Prior to deregulation, consumers had few choices as to which company provided them with their much needed energy. Now that Ohio deregulated energy is in place, consumers have immense power that they should put to use the next time it comes time to pay the bill. If you aren't happy with your current rates, make the switch to an Ohio deregulated energy provider and let your local utility company know that you're not going to take paying outrageous prices for energy any longer.