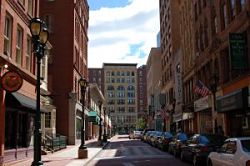 Deregulated energy in Connecticut is helping state residents and business owners save big come bill time. With more competition in the energy market with consumers having the ability to choose the best third-party energy providers with their hard-earned dollars, Connecticut deregulated energy is already looking like a mass success. Still, everything that goes up must come down and every in has an out. There must be a downside to deregulated energy in Connecticut. If there is a downside, we're going to uncover it.
The Positives of Deregulated Energy in Connecticut
Prior to Connecticut deregulated energy, consumers didn't have a choice of who to go to for electric or gas service. They either received their bills from The Connecticut Light & Power (CL&P) or The United Illuminating Company (UI). This allowed the utilities to form a monopoly, thus enabling them to charge consumers whatever they wanted.
With deregulated energy in Connecticut, consumers can now select the energy company they want based on price, service and reputation. This opened up the market to fierce competition, which contributed to lower bills and stellar service compared to years past.
The utilities still harness and deliver the energy to your home or office using lines that they own and maintain, but the third-party energy providers will handle billing and service. This allows the various companies to focus on what they do best and of course consumers are able to save in the process.
The Downsides to Deregulated Energy in Connecticut
Now let's look at a few downsides of opting to enter the deregulated energy market. The obvious one is that your bill will be split into two parts – the generation and delivery of said energy to your home or office. The generation is the only thing that will change on your bill when you switch to Connecticut deregulated energy. Of course, this allows you to see how much you are saving by switching to a third-party provider.
Another downside to deregulation is that the bills themselves are now much more difficult to read. Under deregulated energy in Connecticut, all bills are now 'unbundled'. This means that they are heavily itemized allowing consumers to see where all of their various charges are coming from. This makes bills harder to decipher, but it does educate you about how your energy bill is calculated.
Who Wins With Connecticut Deregulated Energy?
The positives far outweigh any negatives that Connecticut deregulated energy may introduce to the market. With more competition, lower rates, better customer service and more itemized bills, it seems that the winner in this situation is clearly the average Connecticut consumer.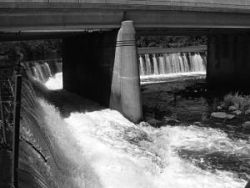 The time to take advantage of deregulated energy in Connecticut is now. Start shopping around for the lowest rates in your area and let the utility companies focus on what they do best: delivering energy to your home or office. With Connecticut deregulated energy, you can vote for the best company in your area with your hard-earned dollars and you don't have to put up with sub-par customer service like you get with the utility companies. If you want to save more on your energy usage and if you want to be treated like a valued customer, you need to experience the pros and very few cons that deregulated energy in Connecticut have to offer.