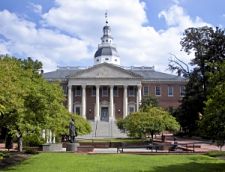 Maryland deregulated energy is now available to all energy consumers. If you are new to the area or you aren't very familiar with how deregulated energy works, the following should help to familiarize you with this innovative and amazing initiative aimed at improving energy services and saving consumers money. Maryland deregulated energy began in 1999. Prior to that time, energy consumers were forced to deal with the local utility provider. It didn't take long for watchdog groups and lawmakers to become aware that the utilities were forming a monopoly, allowing them to charge whatever they wanted. This led to the Maryland General Assembly to pass the Maryland Deregulated Energy Bill and history was made.
Maryland Deregulated Energy at a Glance
As an energy consumer, you have two essential choices when connecting electric or gas service in the state of Maryland. Thanks to deregulated energy, you can choose your local utility, which is also known as the Standard Offer Service or SOS and in some cases the Provider of Last Resort or POLR, or you can choose a third-party electric or gas provider.
Your local utility will still manufacture and deliver the service to your home, apartment or office using the lines and systems that they own and maintain. The only changes you will notice as the consumer are your lower rates and bills each month. The switch is seamless. The third-party provider you choose will make the switch on their end and you won't notice an alteration in service at all. If the lines get damaged or if you lose electric or gas service at your home or office, the local utility will still come out to repair those lines, but you will call your third-party provider for any billing questions or anything related to customer service.
Thanks to Maryland deregulated energy, consumers have more choices and they can select the provider they want based on rates and service, something residents have never been able to do before. Instead of paying uncapped prices for electric and gas service, residents can now shop around for the lowest rates and choose the company they feel the most confident in. This competition can only spell great things for the energy market and for Maryland consumers.
Maryland Deregulated Energy – Making the Switch
When you are ready to take advantage of Maryland deregulated energy, you simply have to shop around for the lowest rates. Contact your local utility or go to the website of that utility and see how many third-party providers are available in your area. You will soon see which companies offer the lowest rates and offer the best services. Some companies even allow you to sign service contracts that lock in those low rates for a specified period of time.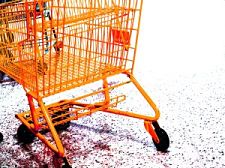 The time to take advantage of Maryland deregulated energy is now. For over 13 years, residents have been able to save on their electric and gas usage. If you live in the state of Maryland, now is the time for you to save on those same services. Contact a Maryland deregulated energy provider in your area today and tell them that you're ready to make the switch and save. Again, you won't notice a thing. The only thing you'll notice is that your bill has a different letter head affixed to it and your rates and overall charges will be lower. Switch now and experience the power and savings of Maryland deregulated energy for yourself.